According to the World Bank, Asia supports the food demands of 60 percent of the global population by using just 23 percent of the world's agricultural land. Due to an increasing population and decreasing land mass, the role of technology in agriculture is key.
This is where the booming start-up scene in Southeast Asia could come in handy for farmers. Some developers have seen the potential of using mobile app technology as a means to revolutionise the agricultural sector by creating apps specifically for it. These apps have the potential to help farmers utilise and maximise their limited resources for a better yield of crops.
Myanmar's farmers
In Myanmar, the agricultural sector accounts for some 28 percent of the country's gross domestic product (GDP), but yields are low due to farmers being cut-off from modern technology under the previous regime for decades. Farmers in Myanmar are still among the country's poorest. A 2017 World Bank study found that farmers in some areas of the country still earn as little as US$2 per day. Compared to other rice-yielding nations in the region, rice paddy generation is also low in Myanmar at 23 kilograms (kg) a day as opposed to Cambodia (62kg), Vietnam (429kg), and Thailand (547kg) respectively, a 2016 World Bank report stated.
Most people in Myanmar, including farmers, have smartphones. The country today has a smartphone penetration rate of 80 percent and app developers have been quick to create apps for everything ranging from healthcare to Myanmar's parliament.
One game-changer among agricultural apps in Myanmar is the 'Green Way' app which was launched in 2016. The app provides farmers with up-to-date information on everything from weather and climate change to crop prices and advice on pesticides and fertilisers. There is also a chat feature on the app that allows farmers to connect with each other, allowing for exchange of information. There are also tips, as well as the availability of experts on hand to answer additional queries.
The 'Green Way' app was created by two former agricultural students; Yin Yin Phyu and Thein Soe Min. "Green Way is my dream to link farmers and experts. The farmers can get help whenever they need," Yin said.
It took the two young entrepreneurs five years to develop the farmer-friendly app. In order to maximise its potential, the farmer's needs, behaviours as well as farming conditions were studied closely. The application's main goal is to make it user-friendly to farmers, as they are "…a community that is afraid to use this type of technology for fear of it being too complicated," she added.
More than 100,000 of Myanmar's farmers have downloaded the app, and speaking to Thai media recently, Yin said she hopes to double their user base by the end of this year and serve two million farmers over the next three years. Reaching farming communities in 329 townships across Myanmar, more than 95 percent of registered users on the platform are farmers while the rest are experts, agronomists and observers.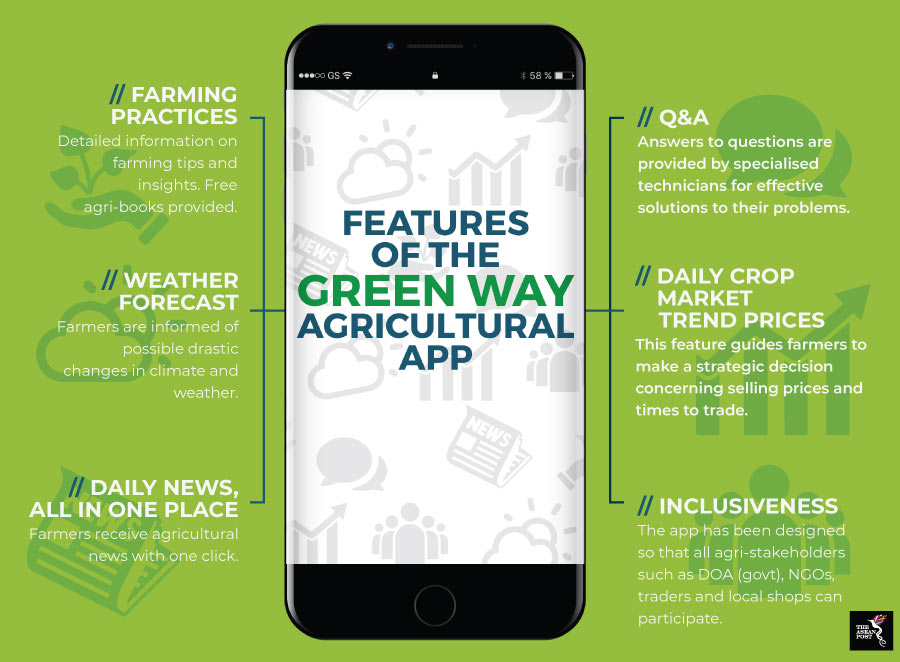 12 May, 2019
theaseanpost